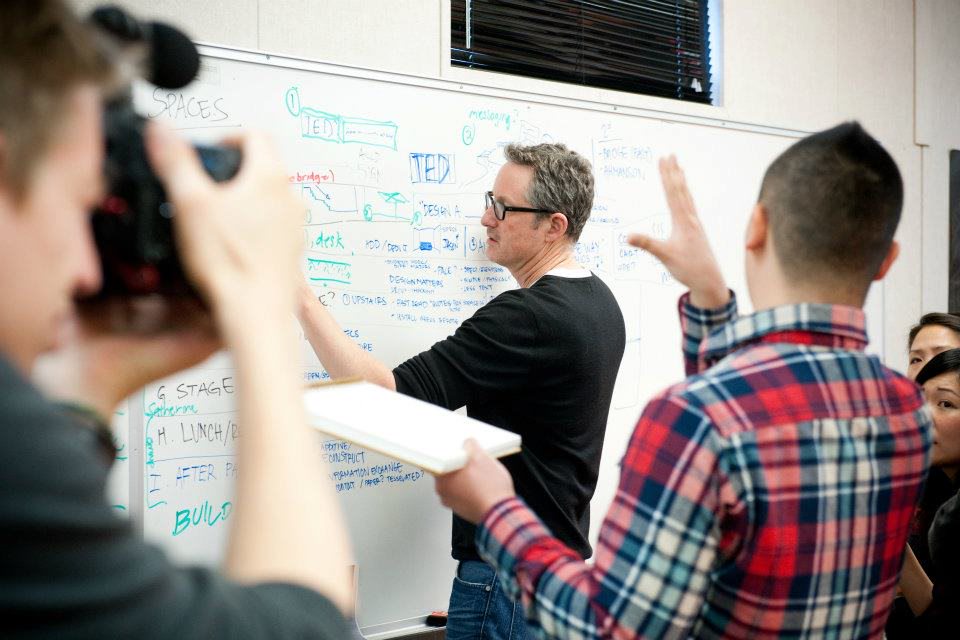 Our Board of Directors has a wealth of experience and knowledge in the nonprofit sector and the digital space, coupled with a drive to give back.
BILL RATTNER
Bill builds internal creative and user experience teams that help companies to build better products faster. Having led multiple international UX teams for many years, Bill most recently built out an Enterprise UX Team at RealPage in Dallas, TX. He is currently at Texas Instruments in Richardson, TX.
Building and operating an Enterprise UX Team across a 5,000+ person enterprise is exactly the type of challenge that energizes him. Building a team of natural collaborators who know when to take a step back and allow their teammates to shine and to continue to be life-long learners is what has brought us this amazing level of success and what will continue to allow us to deliver User Experience capabilities at scale across the entire enterprise.
Bill is also on the Board of Experience Driven in Dallas.
CATHERINE KA'ALANI
Catherine discovered her passion for helping people and organizations flourish by managing learning programs in organizations. Her work with nonprofits has focused on helping to grow professional communities through a variety of channels, including technological tools and conferences, which dovetails nicely into the hackathon world.
Catherine holds a Bachelor of Science in Business Administration from UT Dallas.
She is extremely fond of all dogs, but mostly the extremely shaggy ones. Much to the chagrin of her dieting husband, she is a phenomenal home baker, crafting the most delicious and gluten-filled desserts one could ever dream of.
GEOFF KA'ALANI
Geoff has been crafting interactive experiences for small businesses, nonprofits and tiny startups to giant corporations since 1997. While working at nonprofits, he noted the lack of technological resources and vowed to fill this need.
After graduating with a Master of Fine Arts from ArtCenter College of Design, Geoff has continued to serve the nonprofit community, but in a volunteer capacity––both physical and digital––and felt compelled to do more for the Dallas community.
Ask him about Texas BBQ, he and his wife's fixer-upper or the Greater Good initiative at Armor.
KEISHA WHALEY
Keisha is the founder of Brass Tacks Collective and BT Foundry, a hybrid creative experience agency in Dallas that offers a one year, paid apprenticeship to creatives entering the industry.
In conjunction with her work for the agency, Keisha is also deeply involved in the nonprofit community. She sits on the board of Union Coffee and over the course of the last 8 years, she and BTC have done creative work for Union, Café Momentum, the Commit Partnership, MPACT for Mankind, TeachDFW, For Oak Cliff, and many others.
Her biggest passions include social, racial, and gender equity, experiencing all the food, and being the one person living that knows more about The Golden Girls than Betty White.
Laura Martinez
Laura has been designing things in the hopes of making people's lives better for over 15 years for big companies, small start ups, non profits and many people and businesses that fit somewhere in between.
She is passionate about helping people realize their full potential and unlock the amazing things inside of them - especially those less fortunate who may not be aware of their abilities because they have never had exposure to what they could truly achieve. She continually advocates for the power of design beyond web screens and app concepts.
Laura currently leads the product and marketing design teams as the Head of Design for Auto Refinance at Capital One. She lives in Grapevine with her husband Frank, her daughter Celia, and her two rescue mutts, Lola and Chuy.
LISA RATTNER, LCSW
With over twenty years of experience and specialized training, Lisa Rattner is a licensed Clinical Social Worker serving women, families and couples. Lisa's passion is helping women (and their relationships) break through strongholds and navigate through life's challenges. Her goal is to help her clients find peace and joy while experiencing the fullness of their identities.
Lisa has a keen sensitivity toward those who are suffering with grief and loss associated with trauma. She was part of a team of clinicians who provided counseling to widows and families in a New Jersey community who lost loved ones during the September 11th terrorist attack - one of the most traumatic periods this country has ever experienced.
MARK LINDSLEY
Mark has a deep knowledge of product management in the tech space, having worked two decades at Microsoft, Active Network, GameStop, RealPage and Armor. He is currently a Senior Product Owner at Toyota Connected.
As a former Staff Sergeant of the United States Air Force, Mark is active in veterans' organizations, such as Team RWB, as well as other nonprofit organizations, such as the Active Joe endurance races. He is also active in the product management meetup community and Toastmasters.
He enjoys running with his family and friends and is also passionate about soccer. He and his wife of 28 years enjoy date nights at the FC Dallas games.
Committee Leads
Tech Lead
Sona Solbrook